STEM Career Conference

Mary Lamo & Frances Rozner, Co-Chairs
Contact them 

HERE
202

3

Career

Conference
The 19th Annual AAUW Long Beach STEM Career Conference for 7th and 8th grade girls was held on Friday, February 24, 2023 at the Sato Academy of Mathematics and Science.  In attendance were 233 girls from ten Long Beach Unified School District Title I schools: Franklin Classical Middle School, Hamilton Middle School, Hughes Middle School, Jefferson Leadership Academies, Lindbergh STEM Academy, Muir Academy, Powell Academy for Success (K-8), Robinson Academy (K-8), Stephens Middle School, and Washington Middle School.
The 2023 Keynote Speaker was Leslie Gonzalez, a Cal Poly Pomona graduate, and a Developer with Technology Management Consultants, who shared her impactful story overcoming personal struggles on her road to a successful career she loves.
After the Plenary Session, students attended two workshops where they actively participated with women STEM professionals, gaining an understanding of the work involved and possible career paths, along with steps to achieving success.  The 2023 workshops featured the following STEM careers: Architect, Civil Engineer, Construction Engineer, Coroner, Financial Advisor, Marine Biologist, Optometrist, Speech-Language Pathologist, Structural Engineer and Water Engineer. A few examples:
We are most grateful to our 2023 sponsors, whose support makes this Conference possible.  In addition to monetary support, several provided items for the girls' conference bags and/or provided workshop speakers. Their participation is greatly appreciated.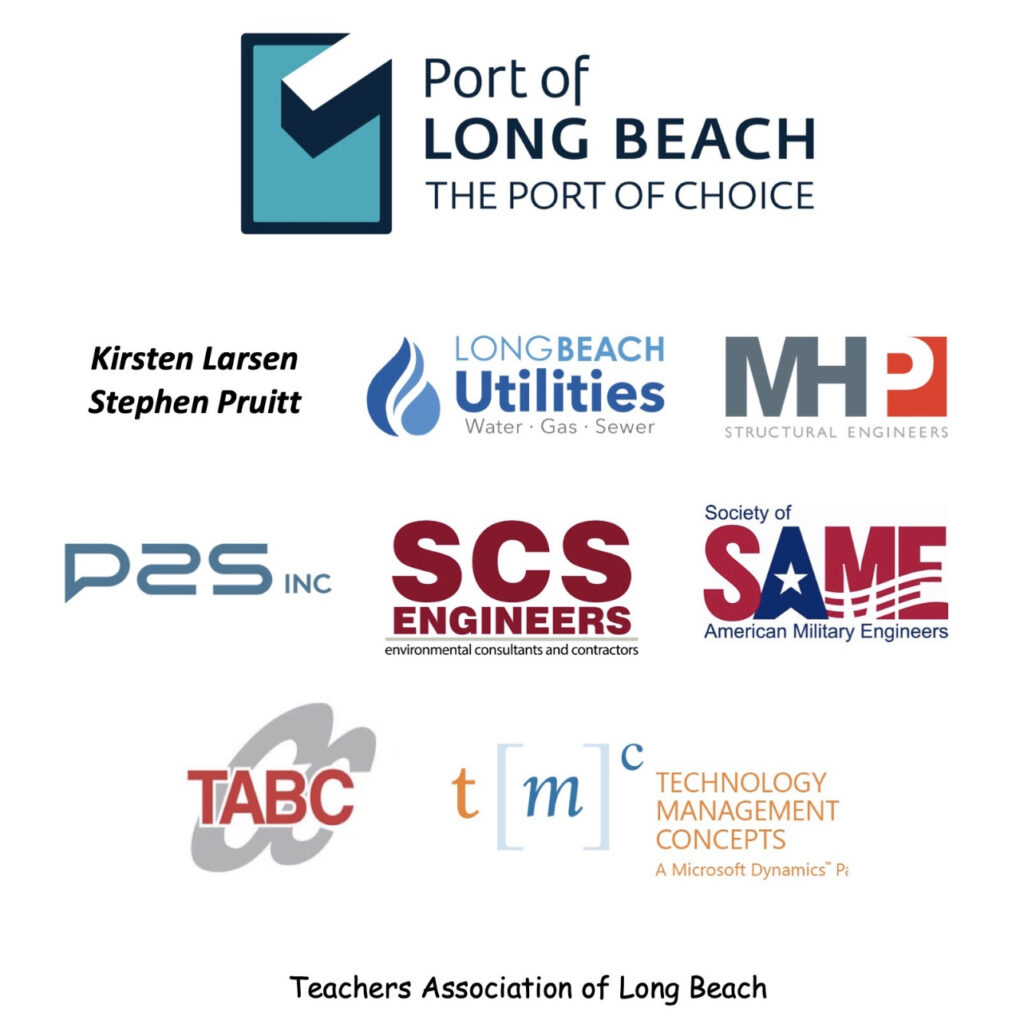 The STEM Career Conference has been organized since 2003 by AAUW Long Beach and is currently held at the Sato Academy of Mathematics and Science, with the assistance of over 60 adult volunteers plus 20 Sato Ambassadors who help welcome the girls to their campus. Attendance is by invitation only. AAUW Long Beach selects Title I LBUSD middle and K-8 schools for participation in the conference. The attendees are then recruited by teachers or counselors at their school. Attendance is limited to girls since women are still underrepresented in STEM careers and the mission of AAUW is to advance equity for women and girls.  Over the past 19 conferences, 3135 girls have participated in the event.
In 2015, the AAUW Long Beach branch launched a five-year longitudinal study in concert with the Long Beach Unified School District to determine the effectiveness of the AAUW Long Beach STEM Career Conference on middle school girls in their pursuit of math, science and technology throughout high school and their enrollment in college.  That study, Energizing Potential, was completed in 2021 and is available for full review HERE on the AAUW California website. The branch is proud to report that the event is indeed making a lasting and positive difference in the lives of the Conference attendees.