Welcome to Our Website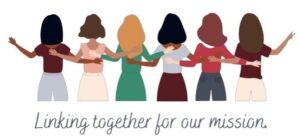 AAUW is California's most active and diverse organization
for women seeking to advance equity for women and girls
through advocacy, education, philanthropy, and research.
AAUW values and seeks a diverse membership.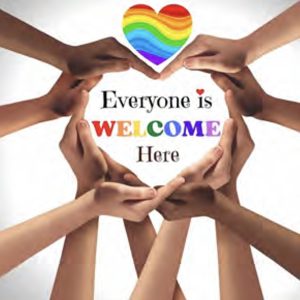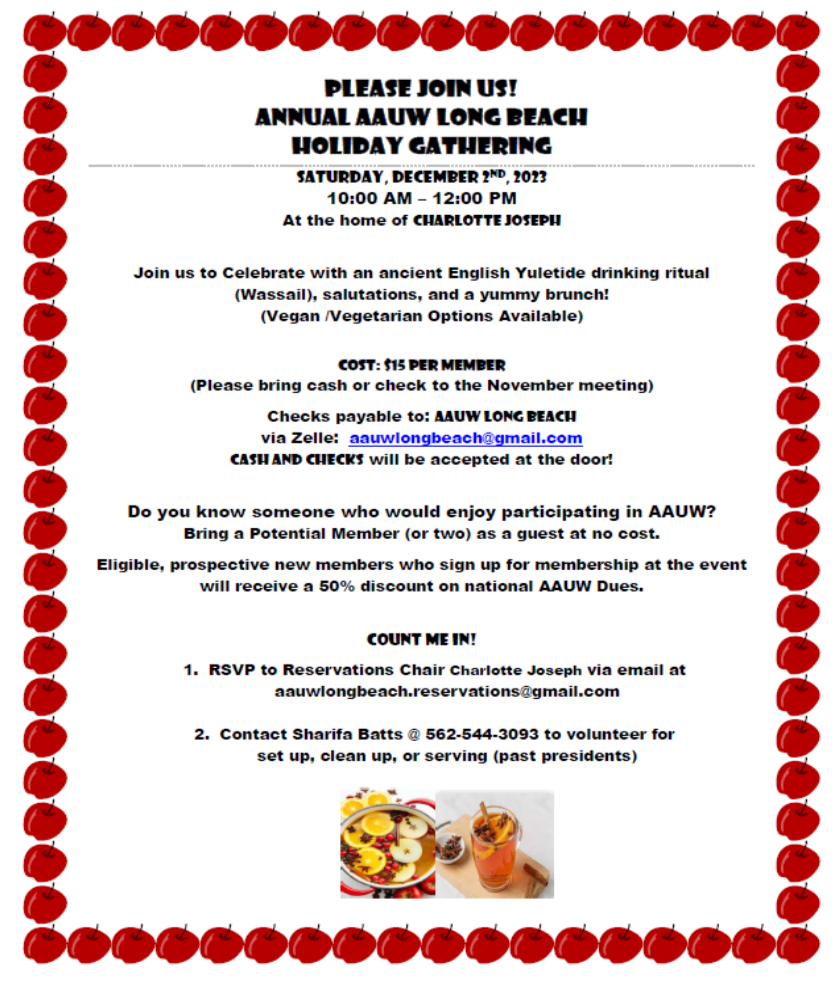 ANNUAL AUTHOR'S LUNCHEON
WHEN:  March 30, 2024
WHERE: Long Beach City College
Room T-1200
Award Winning Mystery Author Iris Yamashita
More Information to Follow
AAUW has been empowering women since 1881. The mission of AAUW is advance gender equity for women and girls through research, education, and advocacy. For more than 130 years, AAUW has worked as a national grassroots organization to improve the lives of millions of women and their families. And now that we've won the fight to give women equal access to education, we're taking on one of the most defining issues of our time: gender equity.As a local branch of AAUW, our focus is in meeting the vision and mission of AAUW in the greater Long Beach area by providing programs, education, and resources.
We are non-partisan. We have been around since 1920, support opportunities for activism and have monthly program meetings that promote education and equity. not just for women and girls, but also for the City of Long Beach. We strongly value and encourage a diverse membership.  We support public education and among other things, we sponsor a yearly STEM Conference for Long Beach Middle School girls, raise funds for scholarships (local and national), help fund rising 7th grade girls to attend a week-long residential STEM camp, and are kicking off a program to encourage young high school women to pursue a career in public service.  We also have multiple interests groups.
You've come to the right place if you,
have an Associate Degree or higher (or Equivalent), or are a college or University student
 believe in Pay Equity, Voting Rights, a woman's choice to make health decisions about her own body, and equal rights for girls and boys, men and women.
Watch this short Video to learn how AAUW is Changing the Climate for Women and Girls.
Please check out our Website.  We would love to have you join us!